ECO-ART EDUCATION
Nature education in Hong Kong focuses on knowledge exchange. In order to explore new ways for people from a broader spectrum to learn about local nature, HKBWS blends the elements of arts into nature education and hence gives rise to "eco-art education".

This mode of nature education was raised by an infamous American nature educator, Joseph B. Cornell. He considers both feelings and knowledge important. Emotion generated from direct experience forms the basis for knowledge. With the emotion triggered, we would obtain the sense of mission and to be willing for contribution to nature protection. Arts is a well-recognized way for emotional expression. In the presence of art in nature education, both emotion and knowledge can be covered. This also facilitates our development involving both our left and right brain.

Artists from all over the world concerning the environment use art creation as a way to express their own concerns. Hence this gives rise to the concept of "Land Art", followed by other concepts like "Environmental Art", "Earth Art" and "Eco Art". Among these, concept of "Eco Art" was developed in 1990s. Other than simply about land, it integrates the concepts of ecosystem as well. It takes both land and ecology into account as a whole.

Birds are diverse, beautiful, energetic and fascinating. From our feather friends, many artists obtained their inspiration in creating their art pieces in form of painting, dancing, drama, literature and music.
We think that art creation is not the sole privilege for artists. It is a gift inside every one of us. We consider eco-art education as a way to promote knowledge about and conservation for birds with public involvement. We encourage the public to show their care about nature through art. Eco-art education also considers "us" as the basis of it.

In the future, we would like to work on nature education incorporating different art media, like sound, visual arts, dance and drama, architectural creation and ceramics.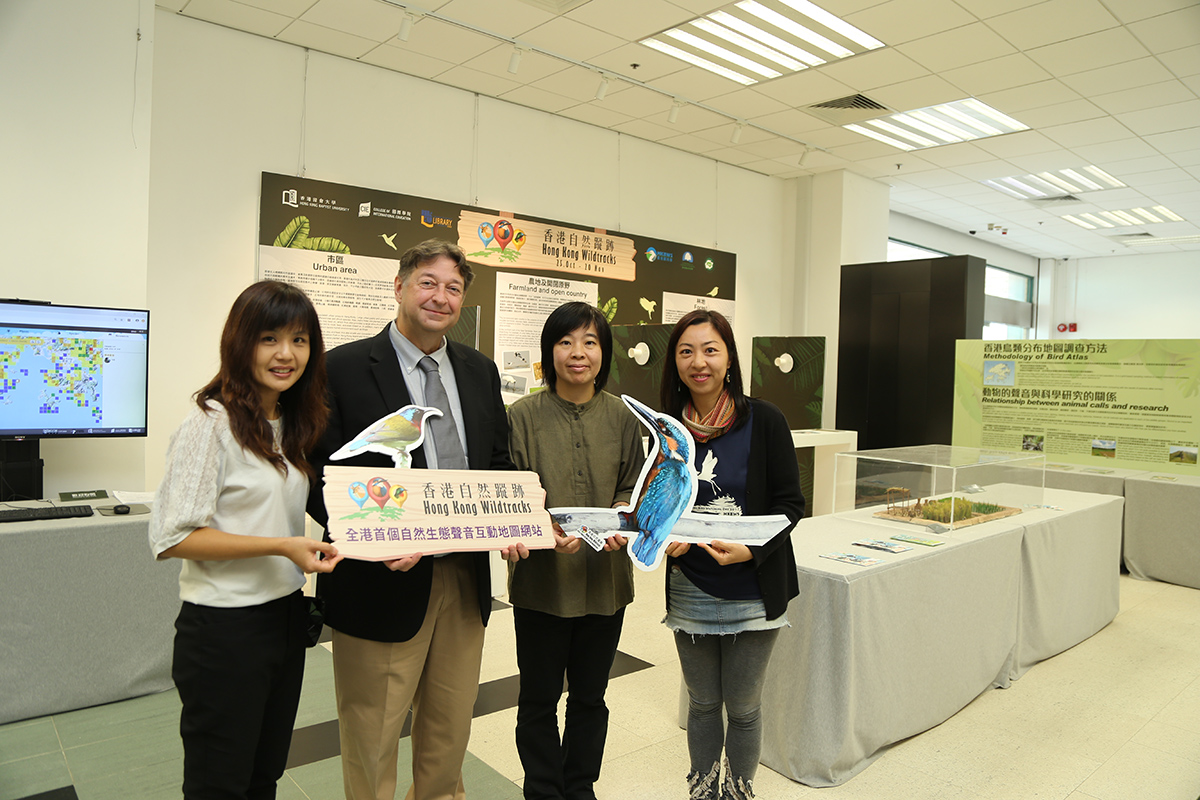 "Hong Kong Wildtracks" Website - the First Interactive Audio Map for Nature Conservation in Hong Kong
The Hong Kong Bird Watching Society (HKBWS), together with The
...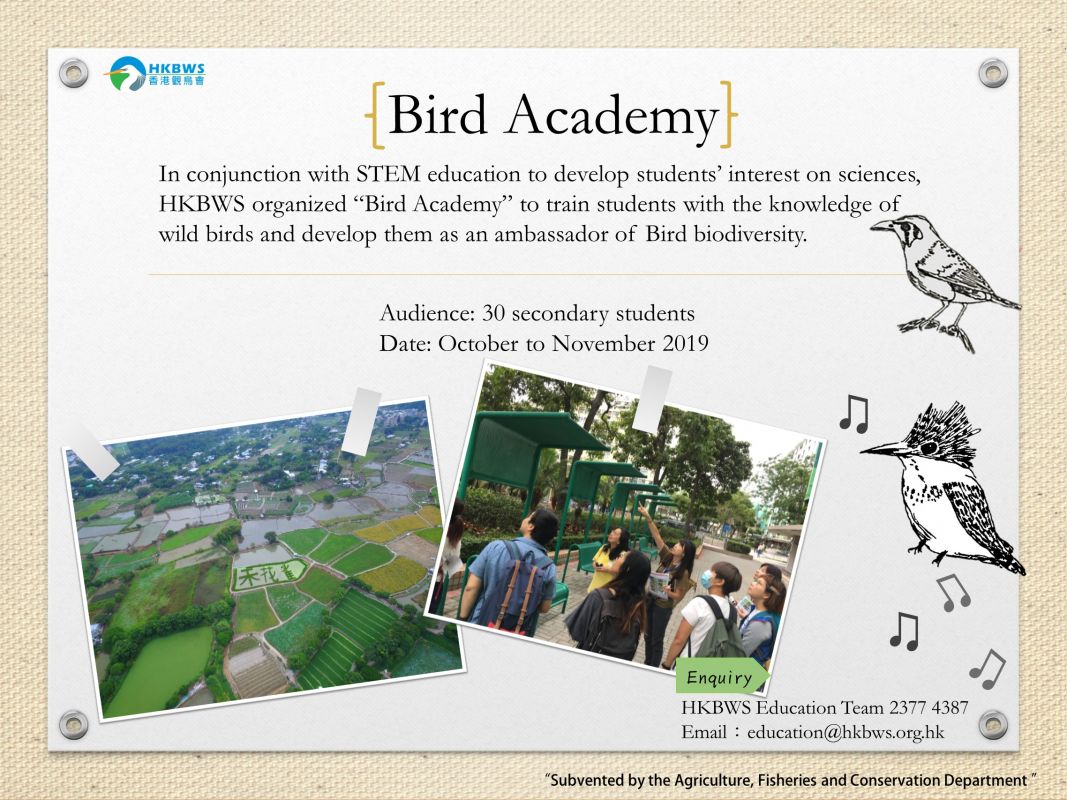 In conjunction with STEM education to develop students' interest in sciences, HKBWS organized the "Bird Academy" to strengthen the students with bird's knowledge
...