With sponsorship from Swire Trust, the Hong Kong Bird Watching Society launched the first satellite tracking project in April 2021.We aim to understand more about migratory birds, their habitats, wintering grounds or stopovers. The data collected from this research can help us formulate regional conservation strategies, especially for those facing threats.
Due to habitat loss, human activities, climate change and other reasons, the global number of Great Knots has fallen by 90,000 individuals since 2000, and they were listed as 'Endangered' in the IUCN Red List in 2015.
Therefore, our research team attached satellite tracking devices by Argos System to the two Great Knots "Wavey" and "Flowy" to observe their migration route in real time. Before the attachment, our researchers evaluated the bird's physical and health condition in detail and ensured that the weight of the device is not more than 3% of the bird's weight. The installation process is supervised and executed by experienced researchers. Birds are captured and attached with satellite trackers in the most friendly and safe way to minimize the impact on them. The satellite tracking device is maintained by solar panels and will automatically fall off after a period of time.
Our research team will continue to follow and update their movement. Please follow our social media platforms (Facebook, Instagram) and check #GreatKnotTracking for more information.
The latest location of the Great Knots (updated on 29 September, 2021)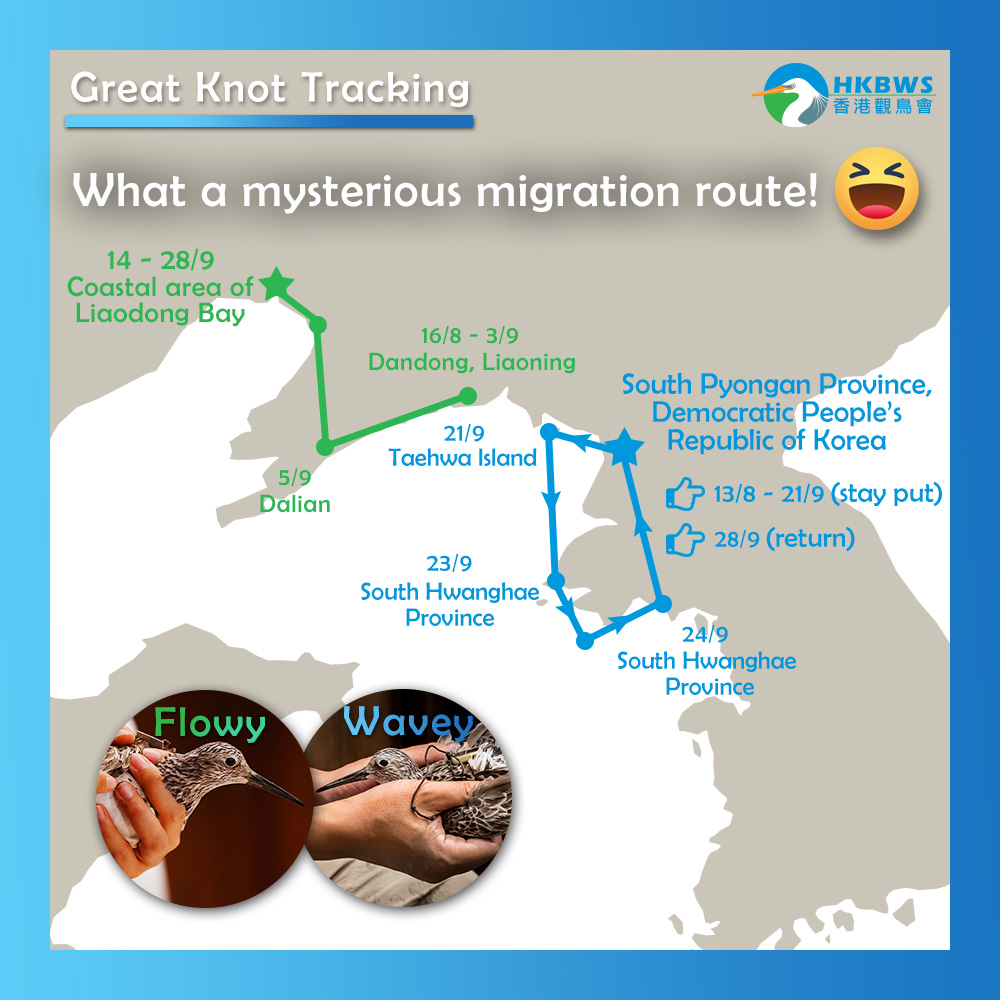 Project sponsored by Swire Trust