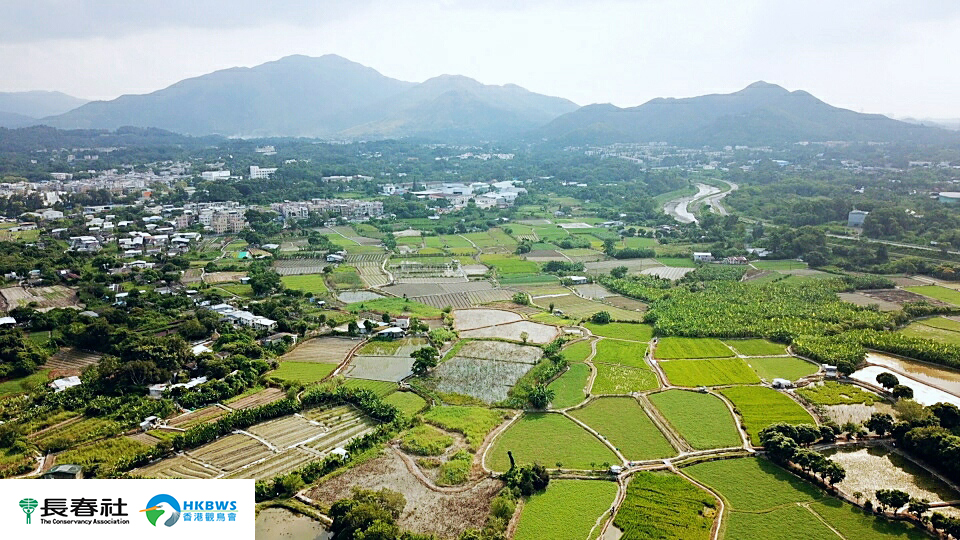 In early May this year, Finance Committee of the Legislative Council approved the funding for the Advance and First Phase Works of the Kwu Tung North and Fanling North New Development Areas. Last Thursday (26 September 2019), the Government posted notices of land resumption for the first phase development of the new development areas of Kwu Tung North and Fanling North [1]. The area covered in the notice, including Long Valley, will be resumed and become Government land in late December. As Long Valley is of high ecological value, it will be developed into Long Valley Nature Park (LVNP). The corresponding enhancement and construction works will take around 3 years before the opening of the LVNP.
Since HKBWS and The Conservancy Association announced a joint statement on the "Kwu Tung North New Development Area – Proposed plan on Long Valley and neighboring agricultural area" in 2012, both organizations has been communicating with relevant Government departments to ensure the transition of Long Valley into LVNP follows the five principles below:
The ecology of Long Valley should not be destroyed or deteriorated before and after the establishment of LVNP;
The highly diverse farmland habitat, which is the uniqueness of Long Valley, should be maintained in the LVNP;
Local farmers' livelihood should be protected and secured;
Eco-friendly farmland management method should be implemented;
No mass tourism. Number of visitors should be controlled.
According to the paper submitted by the Development Bureau to Panel on Development of the Legislative Council (LegCo) early this year, the 37-hectare LVNP will be divided into three zones: Visitor Zone (about 4.8 hectares), Eco-agriculture Zone (about 11 hectares) and Conservation Zone (about 20.9 hectares)[2]. Eco-friendly agriculture will be practiced in Eco-agriculture Zone and Conservation Zone in order to conserve the agricultural characteristics and ecological value of Long Valley.
We will closely monitor the site and communicate with relevant Government departments during the transition and construction period of LVNP, so as to prevent any adverse impacts on the habitats and biodiversity of Long Valley.
[1] Government Press Release (26 September 2019): Government posts notices of land resumption for first phase development of Kwu Tung North New Development Area and Fanling North New Development Area
https://www.info.gov.hk/gia/general/201909/26/P2019092600640.htm
[2] Legislative Council document LC Paper No. CB(1)499/18-19(01), 22 January, 2019.
https://www.legco.gov.hk/yr18-19/english/panels/dev/papers/dev20190122cb1-499-1-e.pdf