Nam Sang Wai is a place where you can appreciate the beauty of fishponds, reed beds and River Red Gum woods, making it a favourite outing spot for Hong Kong people as well as one of the sites preferred by bird watchers.
How to get there:
1. Take New Territories minibus route 611 to Shan Pui Road in Yuen Long and cross the river by a small wooden ferry; or
2. At Yoho Mall II bus stop on Long Yat Road (opposite to you once you come out of Exit G2 of MTR Yuen Long Station), take bus route 76K or minibus route 36, 37, 38, 75 or 76, get off at Hung Mo Kiu and walk on along Nam Sang Wai Road.
Scenic spots: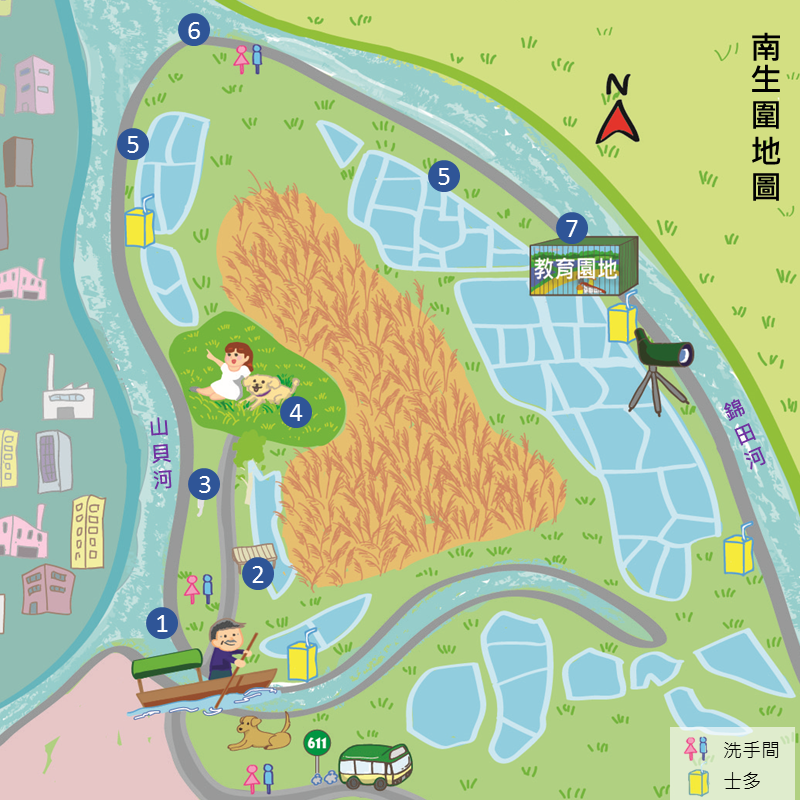 1. The Nam Sang Wai ferry
Shan Pui Village is separated from Nam Sang Wai by river. Villagers will take a five-minute ferry ride to cross the river. Instead of being drawn by a rope, the ferry is paddled by a boatman. It is now the only river-crossing wooden ferry which is still operating in Hong Kong.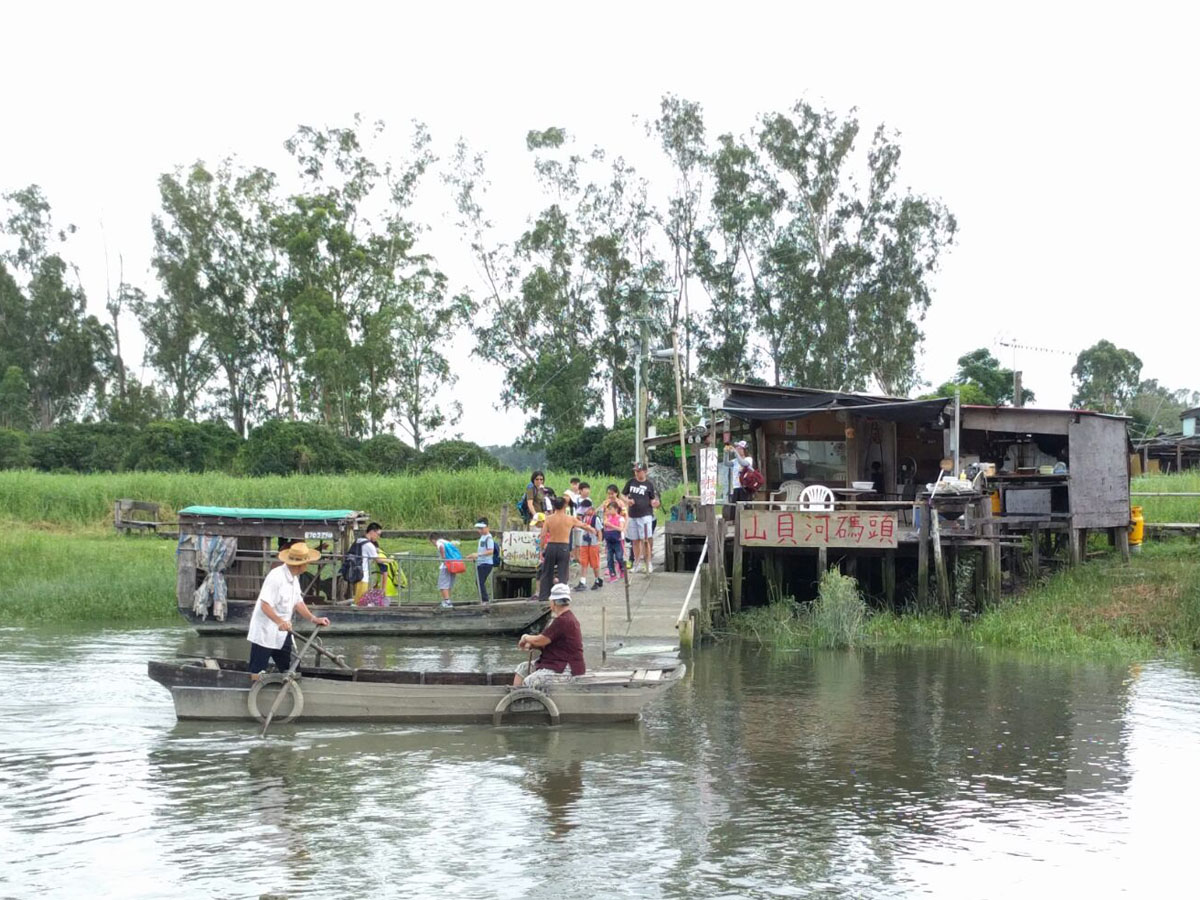 2. Bridal bridge
Built by Nam Sang Wai residents, this bridge is a hot spot for wedding pictures. One can see beautiful reflections in the water on a sunny day.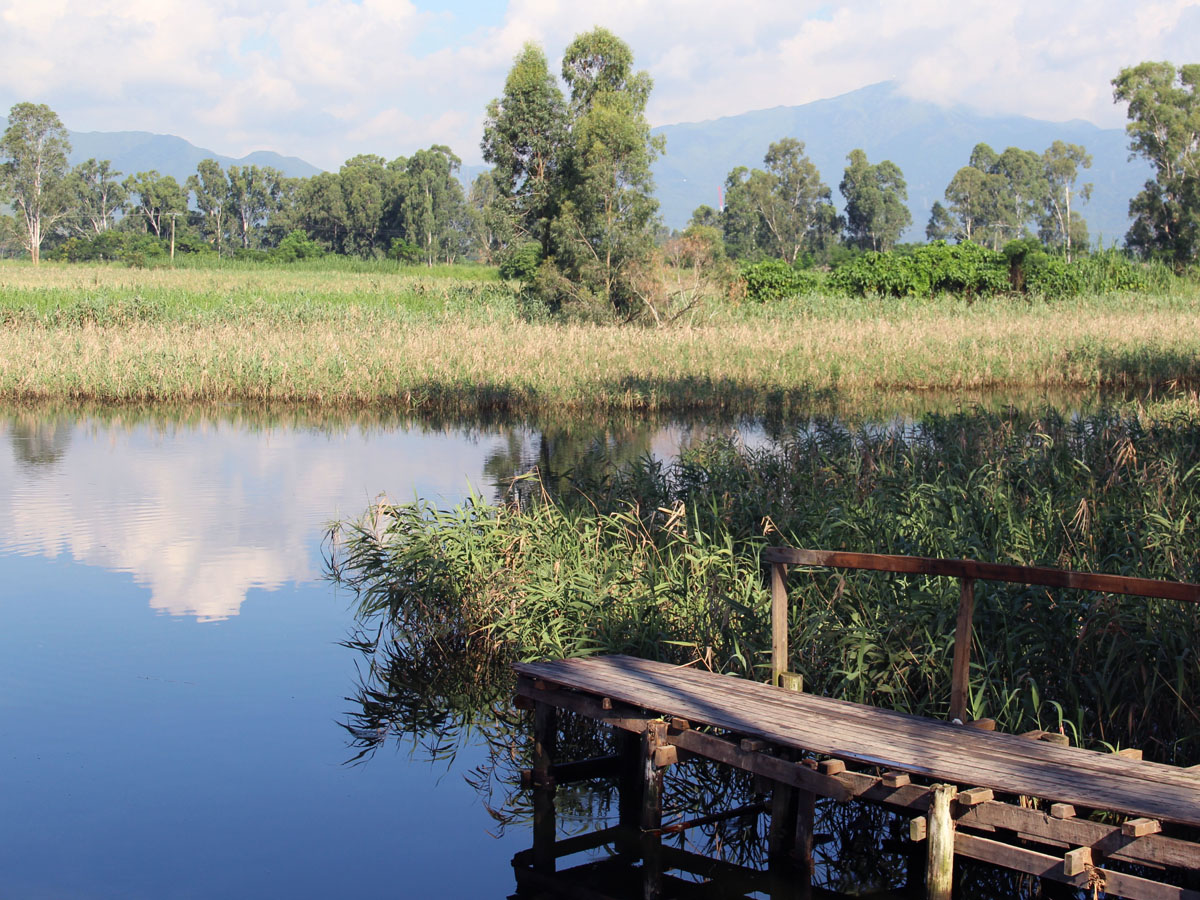 3. River Red Gum woods (Eucalyptus)
According to the villagers, River Red Gum trees were planted in Nam Sang Wai as early as in the 1950s. The lines of tall and unique-looking River Red Gum trees have since become the landmark of Nam Sang Wai and a favourite shooting object for TV and film crews as well as tourists.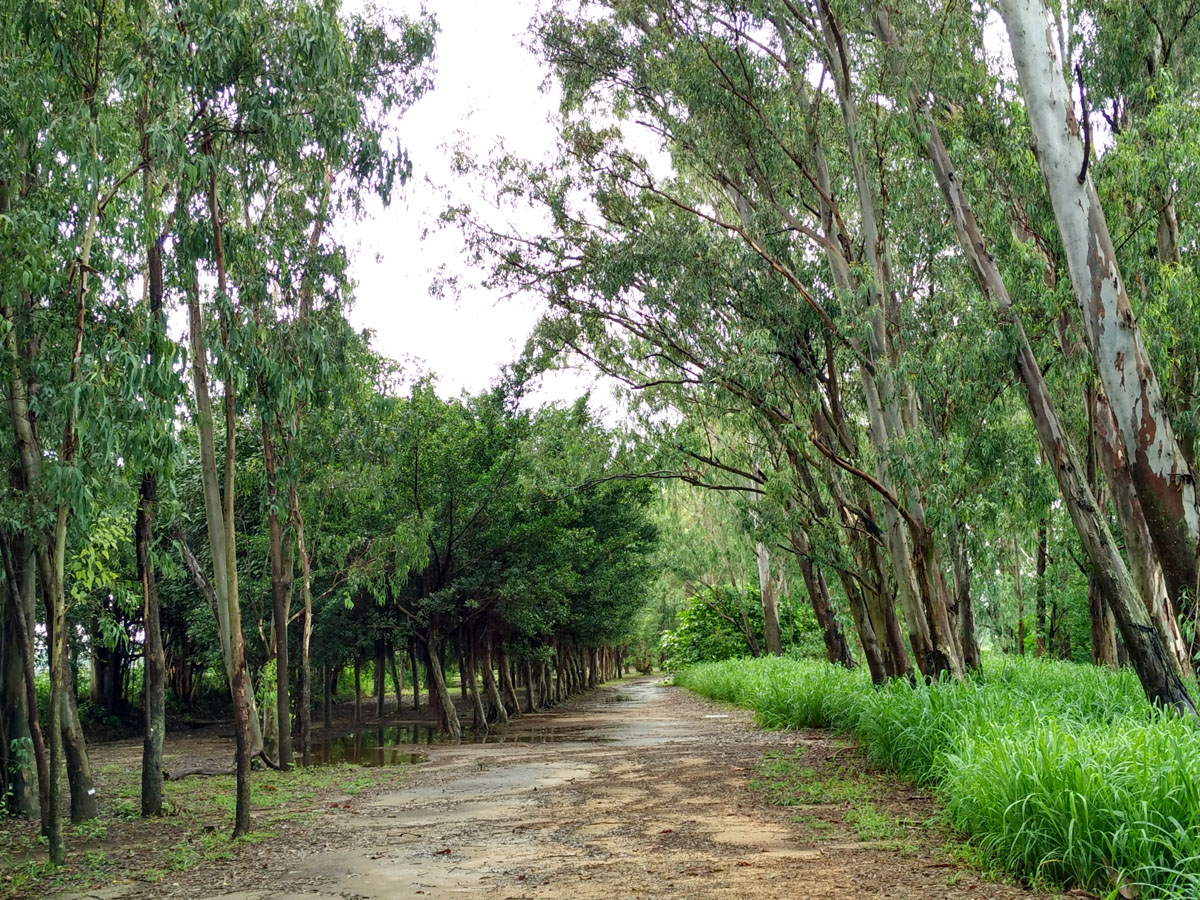 4. Grassland
People come to this grassland on their day off for all sorts of activities, such as playing remote-controlled airplanes, walking dogs, picnicking, cycling or taking pictures.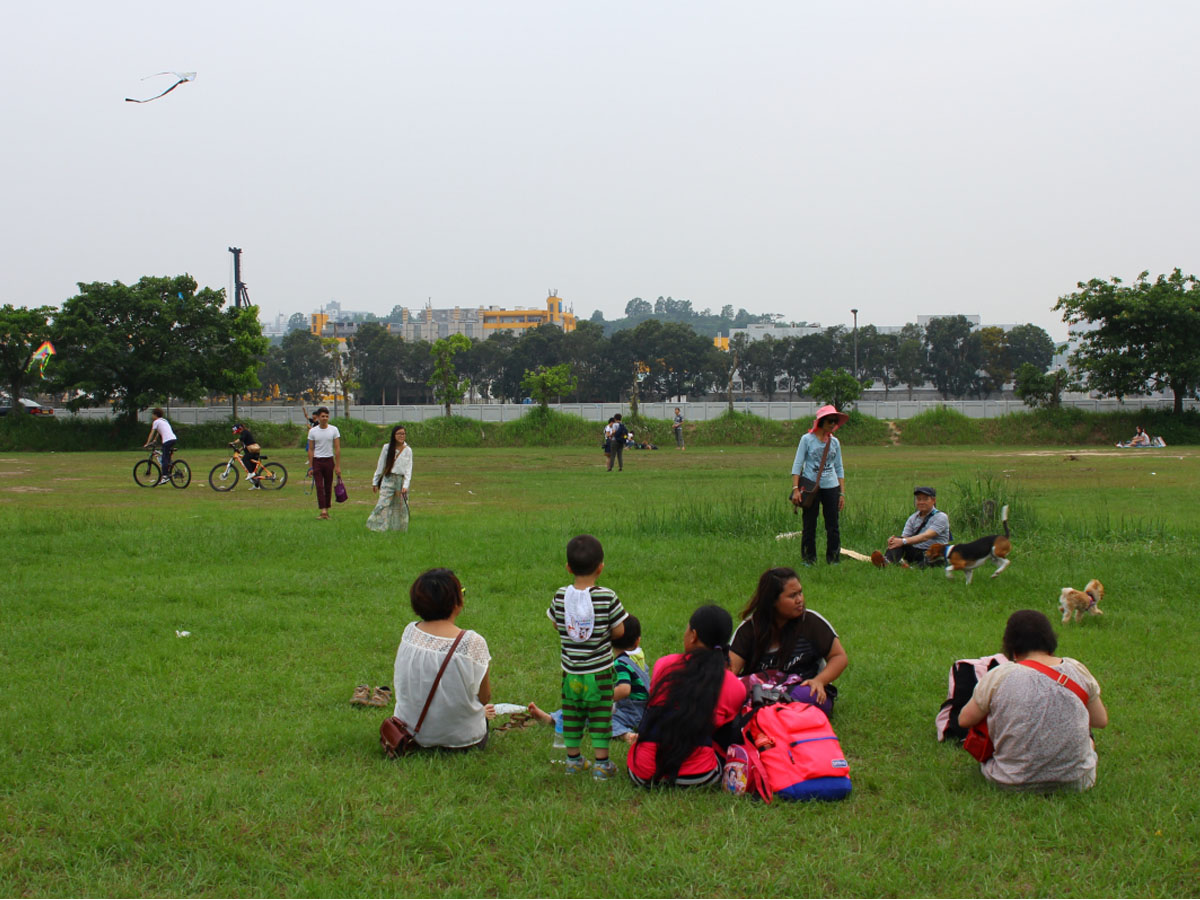 5. Fishponds
Fishponds have been existing in Nam Sang Wai for over 40 years, raising mainly Grey Mullet, Grass Carp and Bighead Carp. Most of the fishponds are deserted today. Only a small number of them are still operating, some of which are located next to a store. People can appreciate the beauty of the fishpond when they enjoy their food.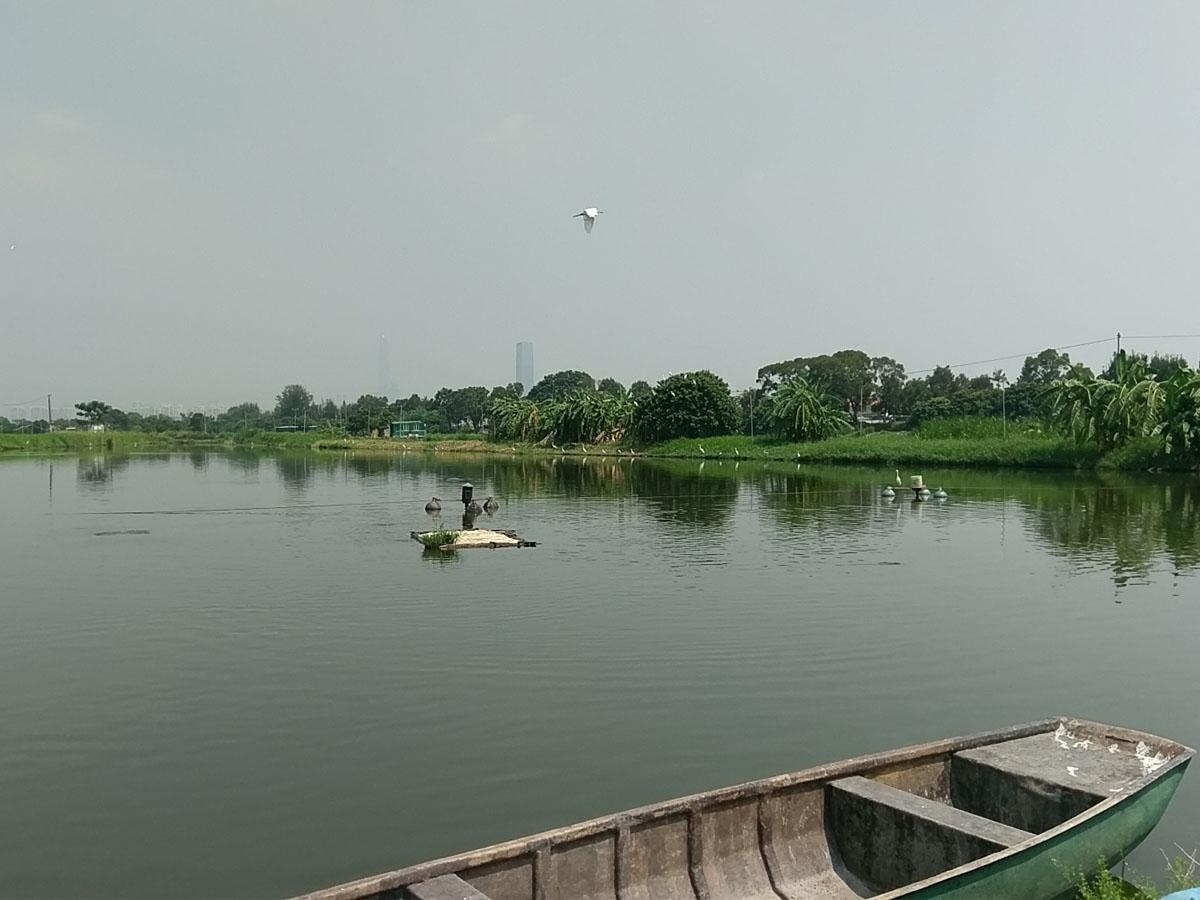 6. Mudflats
Nam Sang Wai is surrounded by Kam Tin River and Shan Pui River and located at the intersection of the two rivers. There are intertidal mudflats at the estuaries, the river banks covered by mangroves. The river bed and mudflats revealed at low tide are a feeding ground for a large number of birds and other animals. Fiddler crabs, mudskippers and many birds can be found on the mudflats.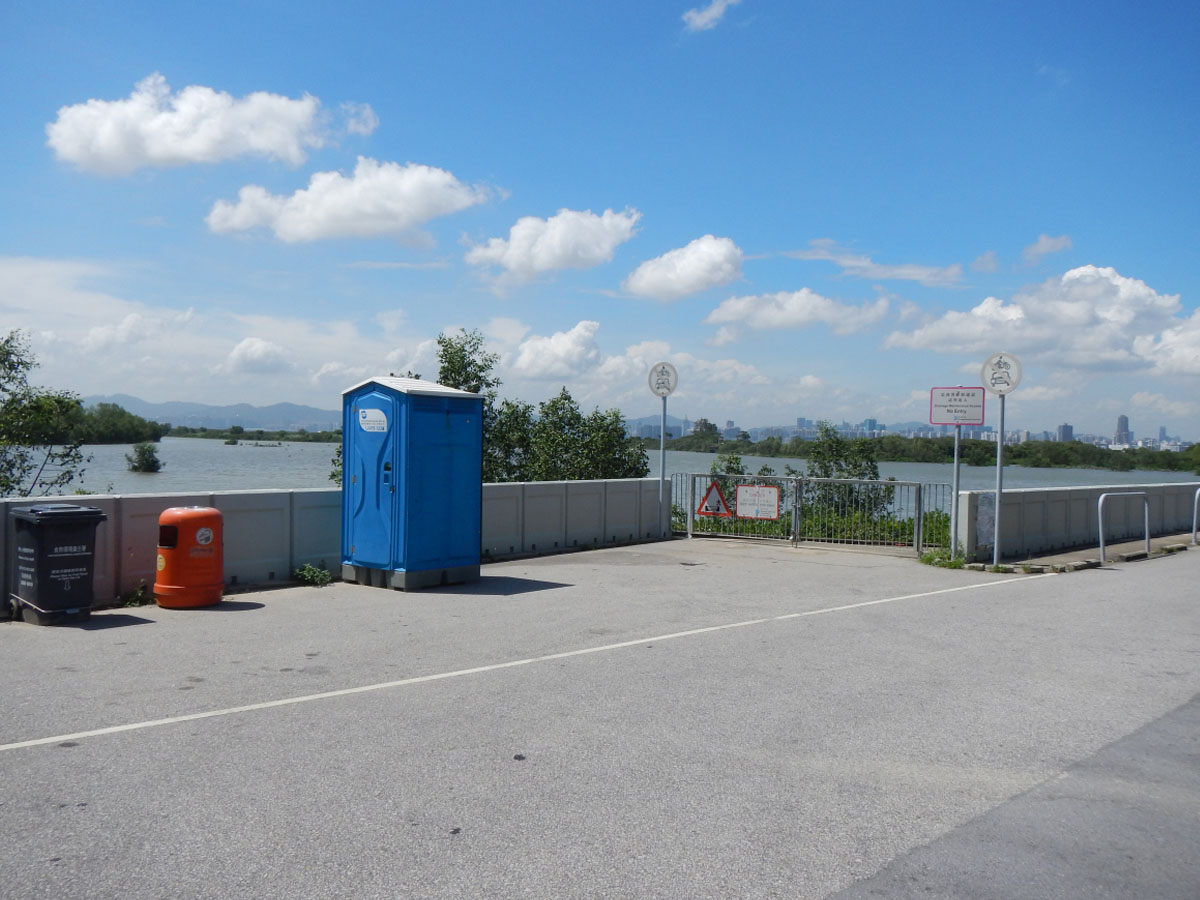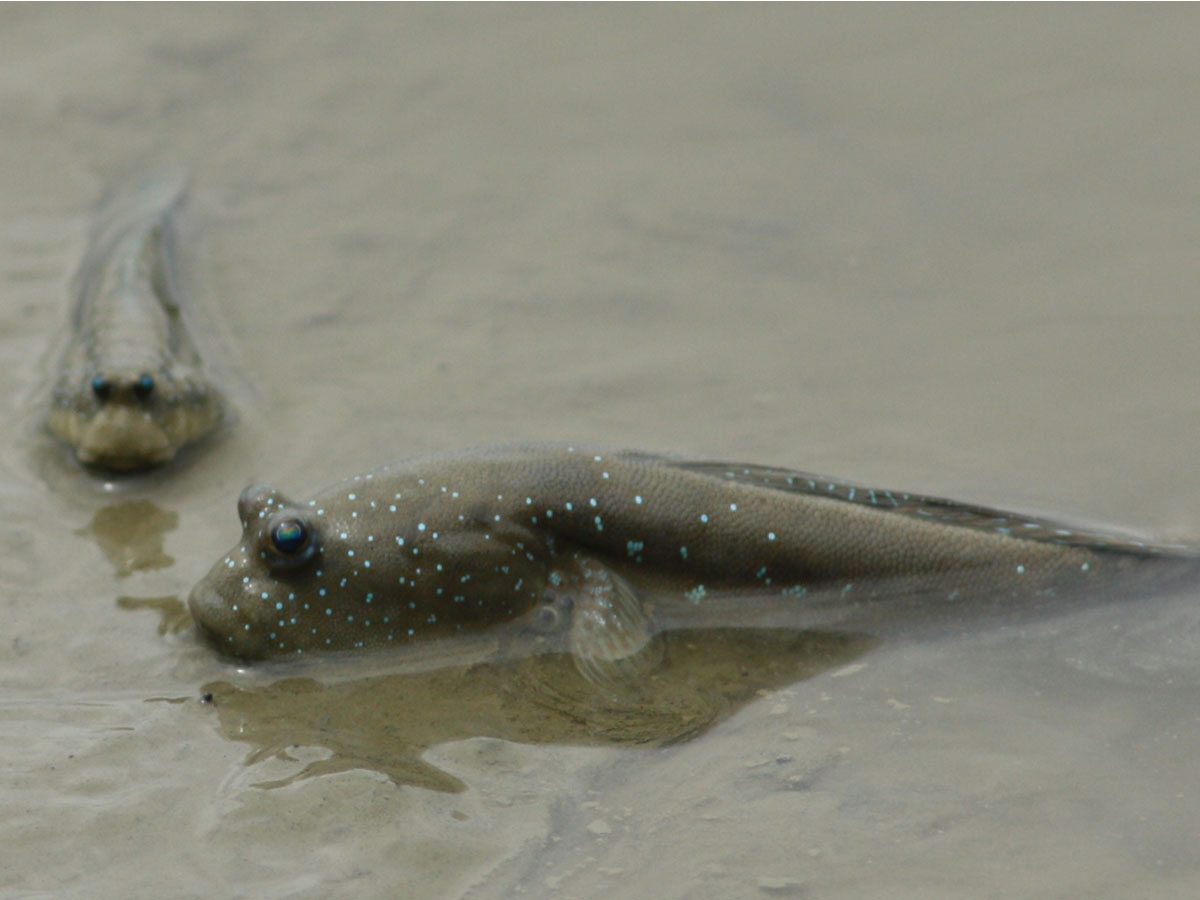 7. Fishpond Education Kiosk
The Fishpond Education Kiosk is opened to the public in Nam Sang Wai from December, 2013 in collaboration with Mr. Fok, the owner of Yau Kee Store. On certain weekends (click here for details), exhibits and telescopes will be set up. Volunteers will share knowledge about the fishpond ecology and play games with visitors in the hope of raising people's awareness of the contributions made by the pond fish culture industry to wetland conservation. All activities are free of charge. You are most welcome to join!