The Hong Kong Bird Watching Society (HKBWS) had initiated the first egret tracking study in Hong Kong by using GPS-logging devices to explore their local movement and migratory route. A total of 15 Little Egrets were captured and mounted with GPS-logging devices. After tracing them for more than a year, we found that two of the Little Egrets are migrants – both migrated to farmlands near Hefei, Anhui Province for breeding in spring. The other two egrets stayed in Hong Kong all year round and foraged mainly in the intertidal mudflat of the Deep Bay area. In winter, all four Little Egrets returned to the fishpond areas in NT for foraging. These findings explained why the number of Egrets increased significantly in winter. The findings also stress the importance of conserving fishponds for egrets as well as other waterbirds especially those endangered species.
The first Egret tracking study by using GPS-logging device in Hong Kong
Dr. Pang Chun Chiu, Senior Research Specialist of HKBWS said, "Egrets are very common in many kinds of wetlands in Hong Kong, but there are still many things we do not know about. Studying the migratory pattern of egrets deepens our understanding on their habitat preference and resource utilization in a wider context. This study demonstrates that Little Egret have a high fidelity to the fishponds. Therefore, we should protect and conserve the fishpond habitat for the egrets as well as the migratory waterbirds along the East Asian-Australasian Flyway."
Authorized by AFCD under a special permit, HKBWS launched the first Egret tracking study in Hong Kong by using GPS-logging devices since 2017. A total of 15 Little Egrets were mounted with GPS-logging devices. This would provide the society data about the daily movement of egrets, even the migratory route, which sheds light on a better habitat management, conservation policy and measures.
Dr. Pang added further, "The study put bird safety and conservation the highest priority. We chose a GPS-logging device model that is light enough for the egrets, in order to minimize the burden on them. The device weights 12g and the target Little Egret must weights 400g or above, which means that the device only account for not more than 3% of the total weight of the Little Egret. This device logs 12 GPS locations of the birds per day. A total of 15 Little Egret were mounted with this device, 8 of them have recorded GPS locations for more than 30 days, providing us tremendous data for analysis."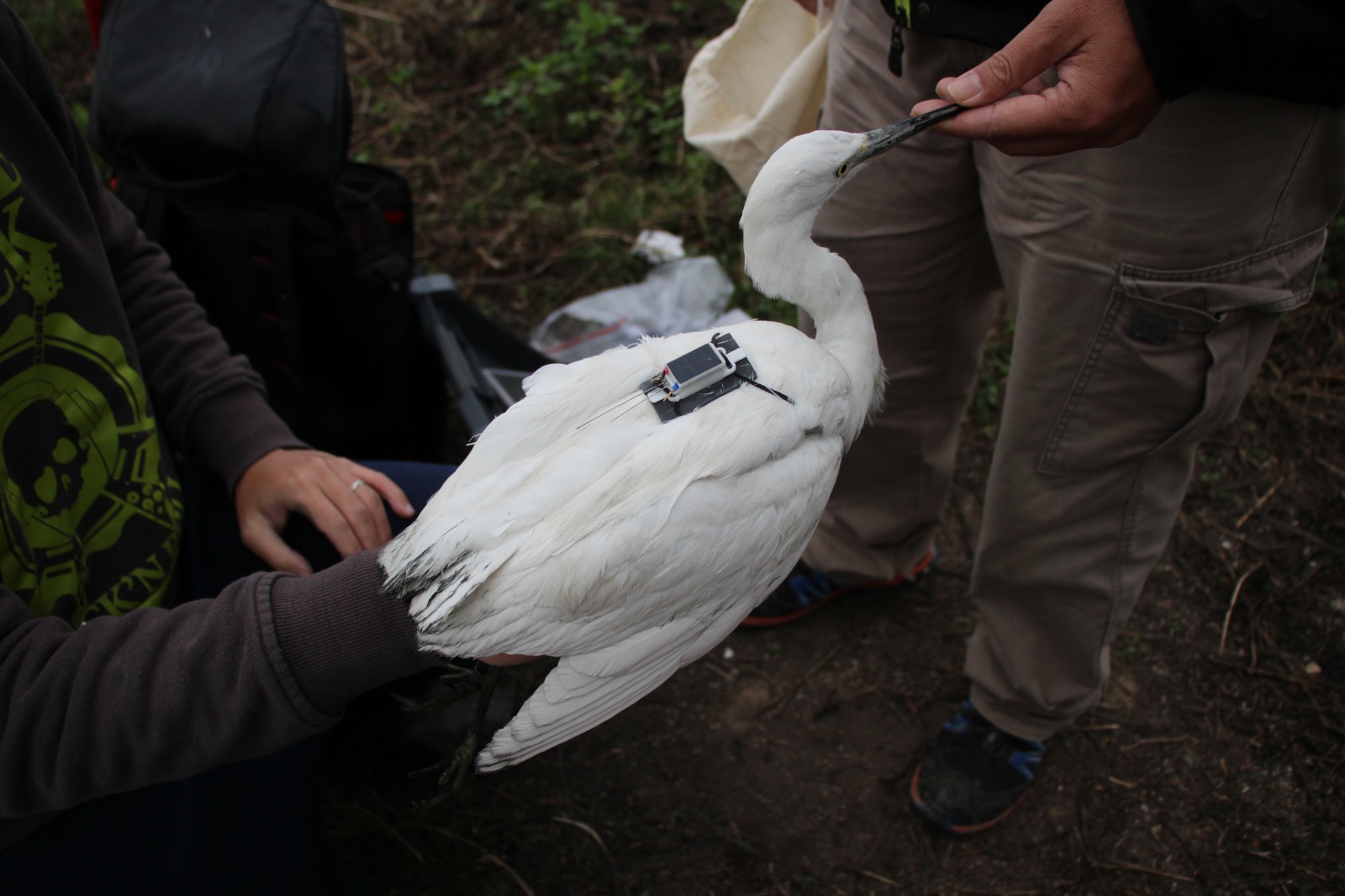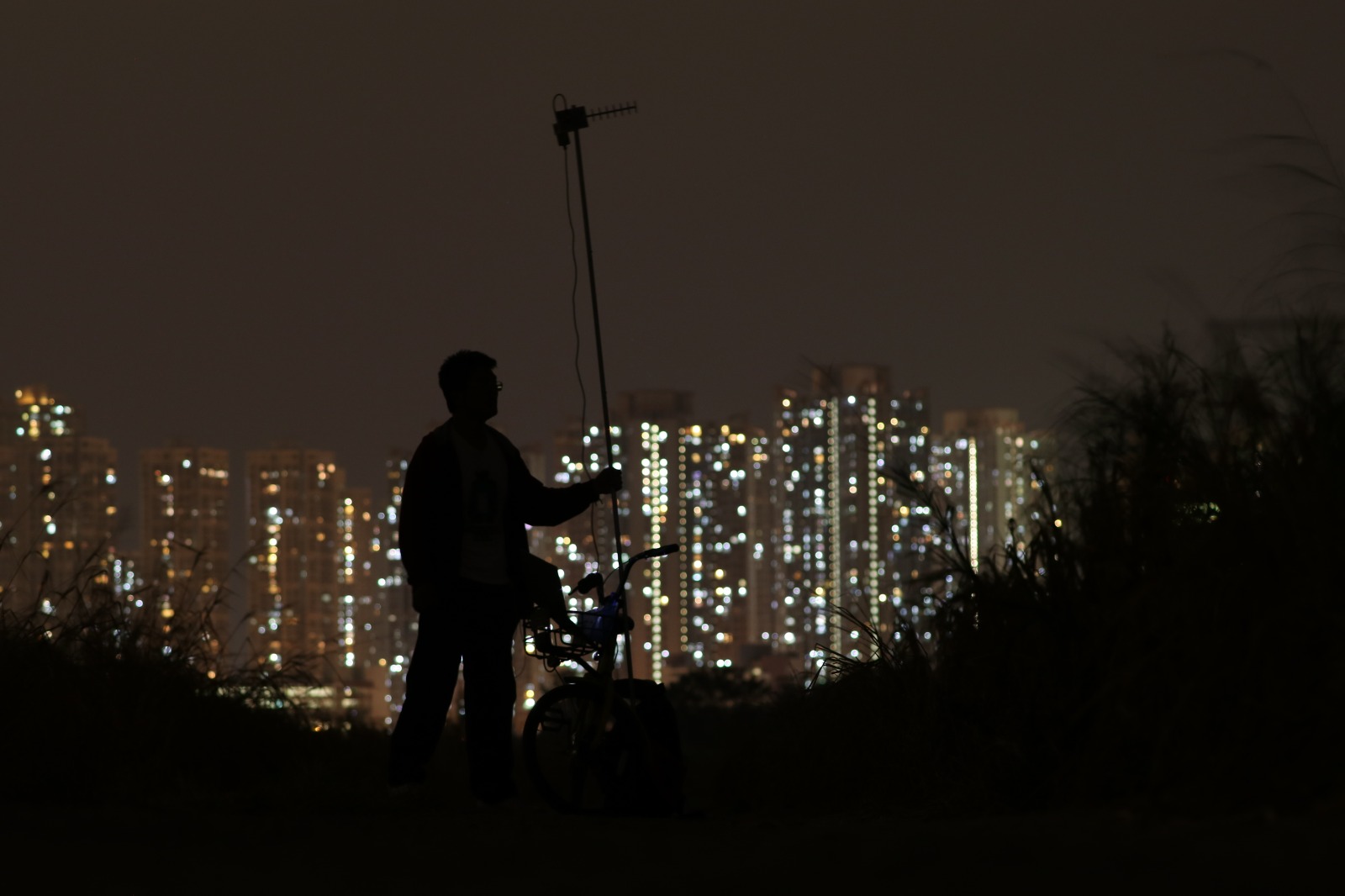 Migratory Little Egret flying over a thousand Kilometres to Hefei, Anhui
On January 29, 2018, HKBWS deployed GPS devices onto four Little Egret. Two of them, namely PIC05 and PIC09, began their migratory journey at the end of March and early May of that year, respectively. They flew over 1,000 to 1,200 kilometres within three days and reached some farmlands near Hefei, Anhui Province. PIC05 departed Deep Bay on May 12 evening, passed through Ruijin, JiangXi, then reached Po Yang Lake and finally arrived Hefei, Anhui on May 15. It is unexpected that the migratory route of PIC05 is not along the coastline. The maximum flying speed was around 50 kilometres per hour.
The two Little Egret stayed in their breeding ground for 29 days and 122 days, respectively. PIC05 stayed in Hefei for less than a month. We estimated that PIC05 failed to breed because of the short duration, which later flew to other wetlands for foraging. PIC09 stayed Hefei for about 4 months. It probably bred successfully which spent a much longer time for breeding activities (e.g. nesting and chick-caring). PIC09 then returned to the fishponds in the Deep Bay for nearly 240 days.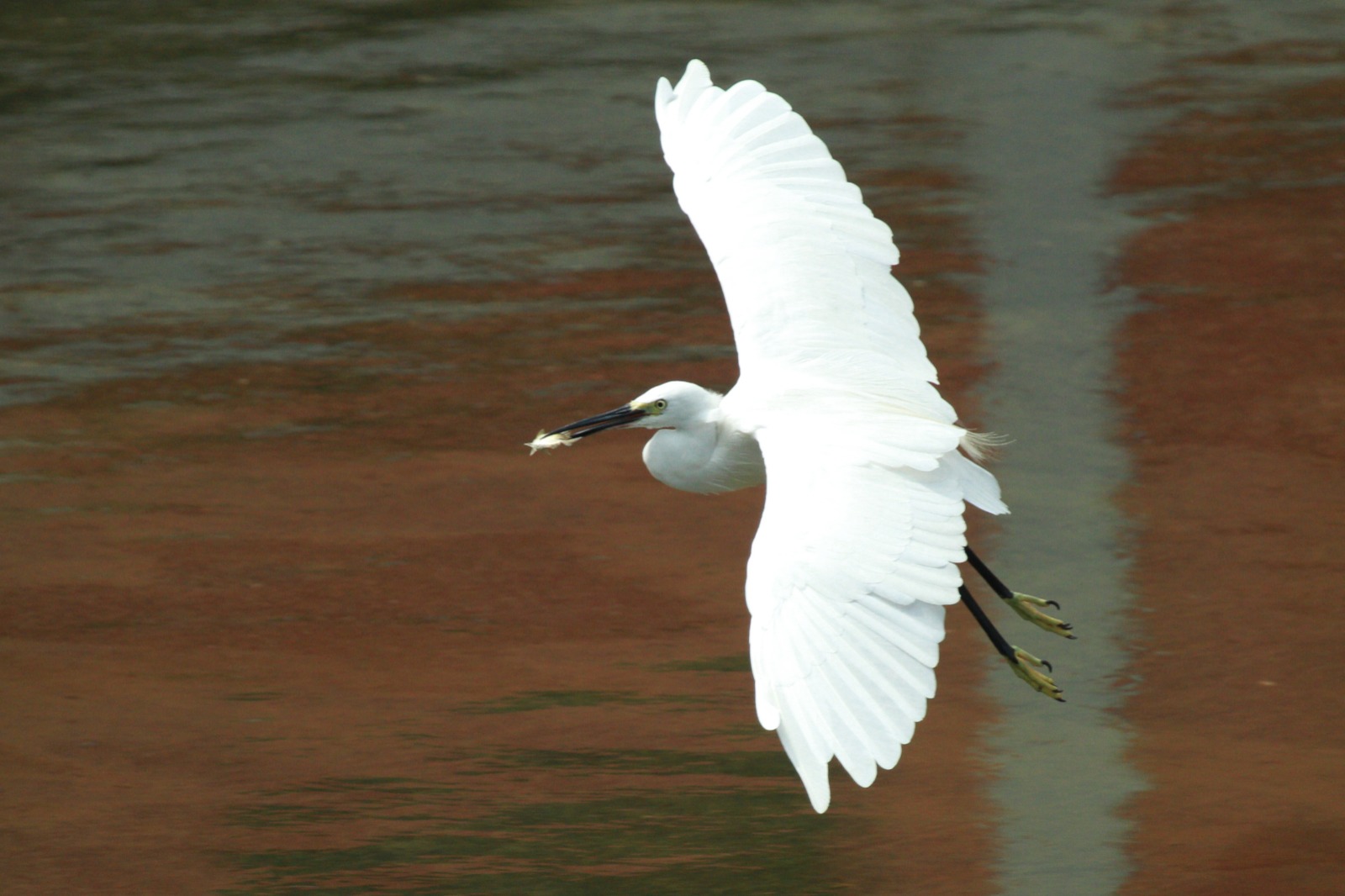 Rich resources in Deep Bay that breeds countless species
Another Little Egret PIC07 remained in Hong Kong from early 2018 until the end of 2019. It moved mainly around the mudflats and fishponds in the Deep Bay area, ranging from Nam San Wai, Mai Po Nature Reserve to the intertidal mudflat. Its high dependence on the wetlands in the Deep Bay area reflects a high abundance of resources to support thousands of waterbirds. The Deep Bay area is an important habitat for egrets to inhabit, forage and breeding.
Little Egrets were previously known to comprise both resident and migratory populations in Hong Kong of which their number peaked in spring and autumn. However, we still lack much information about their local movement, migratory route and breeding ground. In order to manage the wetland more effectively and enhance its ecological values, so as to benefit more waterbirds including endangered species, Egret tracking helps us to collect information on their living range and behavioural characteristics. Such results are invaluable for us to formulate better habitat management, especially the conservation of fishponds.