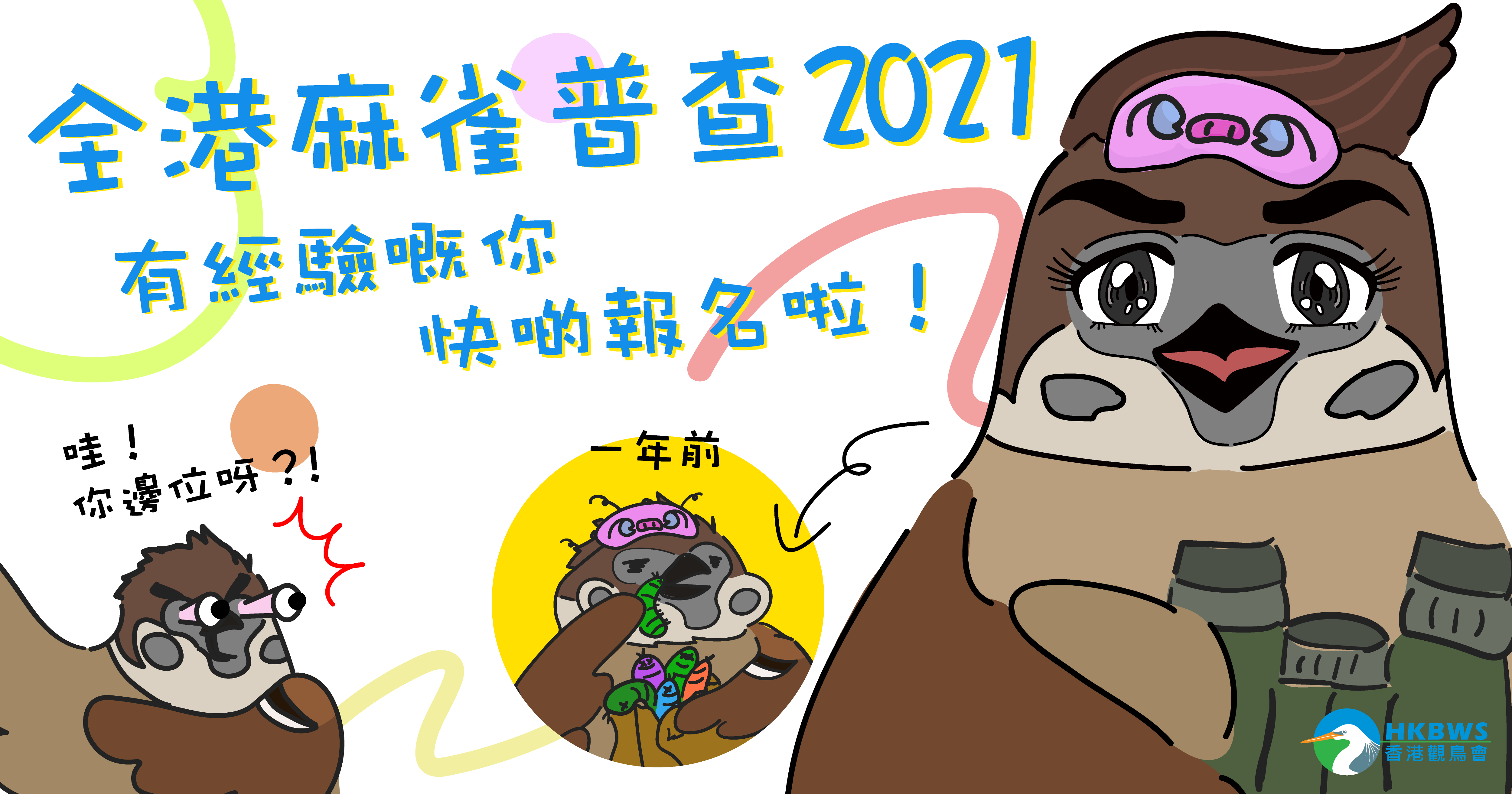 Have you ever paid attention to Eurasian tree sparrows, the little birds living around us? How well do you know about these lovely neighbours?
Researches on birds are not solely the work of ornithologists (bird experts). As "Citizen Science" becomes an international trend, it is believed that the general public can also take part in scientific research and conservation work given simple training. Hong Kong Sparrow Census, began in 2016 and held yearly, has been providing important baseline data on the distribution and nesting preference of tree sparrows in Hong Kong. This will be a solid foundation for monitoring population dynamics as well as changes in urban environment in long run.
Join us now, contribute to local bird conservation while enjoying bird-watching!
Hong Kong Sparrow Census 2021

only opens to past participants of the census

since the training session this year will be available online only without practical due to current pandemic situation.

Participants must form a group of 2 – 4, where one of them must be a past participant of the Sparrow Census.

All ages are welcome.

For applicants aged 12 to 17, a signed parent/guardian declaration is required. (Download form: http://bit.ly/3lw0kWD). For applicants aged 11 or below, parent/guardian must be present on the activity day.