The 21st Inter-school Bird Race is an event for secondary schools to popularise bird watching and to acquire knowledge in investigating birds and their habitats. The event encourages students to master their skills in bird identification, to facilitate team building capacity and to enrich their "Other Learning Experiences (OLE)".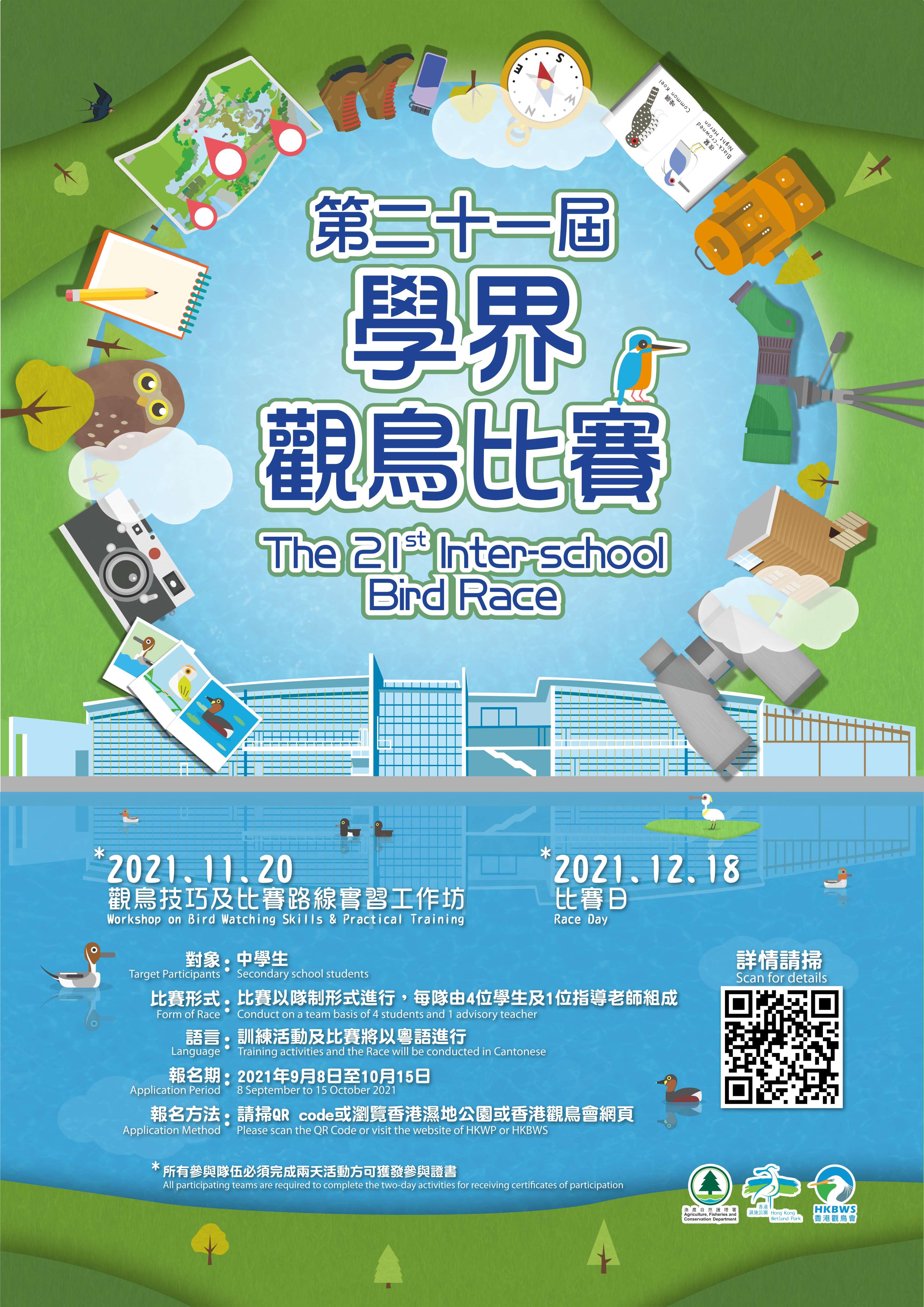 The organisers will provide an on-site training for participants prior to the bird race. The race would be conducted on a team basis and outstanding teams will be shortlisted.
Details of the Activity:
Target Participants

:

Secondary school students

Activity Dates

:

20 November 2021 and 18 December 2021(Both are Saturdays)

Form of Race

:

The race will be conducted on a team basis. Each team shall comprise four students and one advisory teacher

Language

:

All activities will be conducted in Cantonese

Application Period: 8 September to 15 October 2021

(Application period has ended . Application results will be released by email and fax on or before 29 October 2021.)
Schedule of Event
The dates of the "21st Inter-school Bird Race" are as follows:
Part 1: Workshop on bird watching skills and practical training
20 November 2021 (Saturday, AM)
Part 2: The 21st Inter-school Bird Race

18 December 2021 (Saturday, AM)
Enquiry Hotline for Application
Please call the Hong Kong Bird Watching Society at 5267 1191 for more details.